ET2725 Multifunctional Process Calibrator
Product Detail
Product Tags
¤ Super strong protection function: waterproof grade IP67, arbitrary signal end misconnect 220 V automatic protection.
¤ Measurement / output: voltage, current, frequency, resistance, in which current output supports active, passive.
¤ The thermal resistance and thermocouple are simulated in the form of temperature.
¤ Can simulate two-wire transmitter.
¤ The accuracy was 0.02% (ET2725A,ET2726A ) ;0.05% (ET2725B,ET2726B ).
¤ Two isolated channels support synchronous measurement and output.
¤ Can provide manual step, automatic step, 0-100% step and slope output function;
¤ With white LED backlight, manual backlight adjustment and automatic power off function, suitable for field use.
¤ Provide DC24V circuit power suppcalibration;ly for field debugging.
¤ Unique automatic identification of three-wire, four-wire connection mode.
¤ Support customer self,Band on-off test function.
¤ Thermocouple measurement and output provide automatic and manual cold end temperature compensation.
¤ ET2726A,ET2726B can be connected to APSL type high precision intelligent pressure module to realize the pressure measurement function.
¤ Can add new thermocouple, thermal resistance type according to customer needs.
Function

Range

Accuracy(% Reading+counts)

ET2725A

ET2725B

DC V

0~60.000V(Upper Display ±30V)

0.02%+2

0.05%+2

DC mA

0-24.000mA(Upper Display ±24mV)

0.02%+2

0.05%+2

DC mV

-15.000mV~80.000mV

0.02%+2

0.05%+2

80.00mV~125.00mV

Resistance

(2 wires, 3wires)

0.00Ω~440.00Ω

0.15Ω

0.25Ω

400..00Ω~3200.00Ω

1.0Ω

1.5Ω

Resistance (4wires)

0.00Ω~440.00Ω

0.1Ω

0.15Ω

400..00Ω~3200.00Ω

0.5Ω

1.0Ω

  Frequency

1.000Hz~99.999Hz

 

0.01%+1

 

 

 0.02%+1

 

1000.0Hz~9999.99Hz

10.000kHz~99.999kHz

TC

J,K,T,E,R,S,B,N

RTD

Pt100,Pt1000, Cu50, Cu100
Function

Range

Accuracy(% Reading+counts)

ET2725A

ET2725B

DC mA(Active/Passive)

0-24.000mA

0.02%+2

0.05%+2

DC V

0~10.000V

0.02%+2

0.05%+2

DC mV

-15.000mV~99.999mV

0.02%+2

0.05%+2

100.00mV~125.00mV

Resistance

10.00Ω~440.00Ω

0.15Ω

0.25Ω

400.0Ω~3200.0Ω

1.0Ω

1.5Ω

 

Frequency

0.20Hz~200.00Hz

 

0.01%+1

0.02%+1

200.0Hz~2000.0Hz

2.000kHz~20.000kHz

TC

J,K,T,E,R,S,B,N

RTD

Pt100,Pt1000, Cu50, Cu100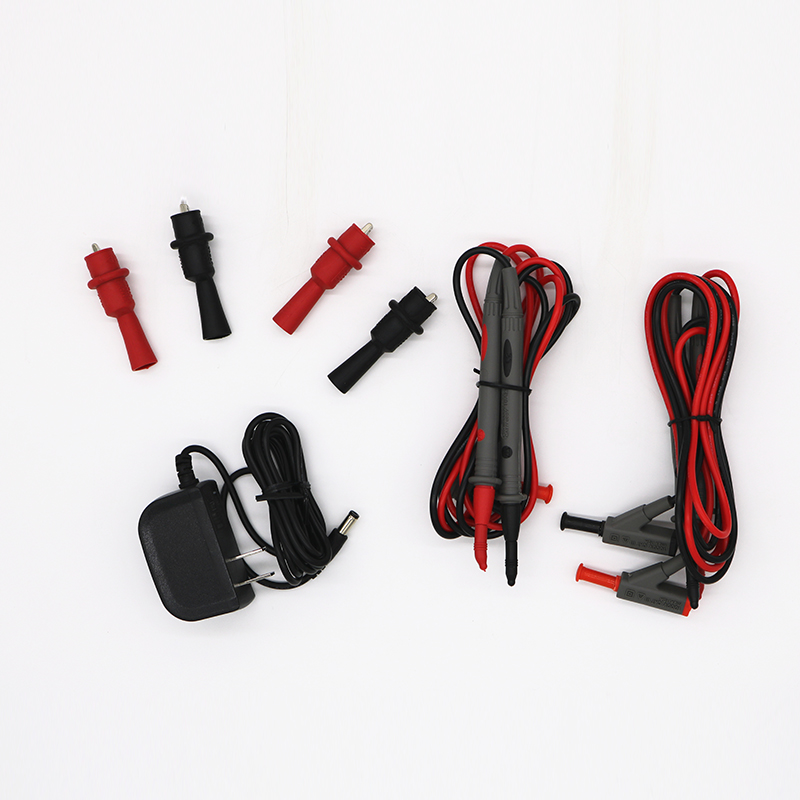 ---
Previous:
ET2780 Combined multichannel Calibrator
---
Write your message here and send it to us