ET54 series Programmable Electronic Load
Product Detail
Product Tags
Humanized design:
¤ 2.8 inch TFT LCD display, rich display content, support Chinese and English display;
¤ Simple and convenient operation process, with intuitive interface display system, easy to use;
¤ It has the function of key lock to prevent misoperation.
High-performance load:
¤ The basic measurement modes of CC, CV, CR, CP, CC+CV, CR+CV are provided;
¤ Provide professional battery test and LED test;
¤ Dynamic test mode, can test the dynamic power output performance;
¤ Scanning test mode can test the continuity of power output within a certain range;
¤ List mode, which can simulate various loaded state changes;
¤ Short circuit test for simulating load short circuit;
¤ The measurement model of the far end can improve the measurement accuracy when the current is high;
¤ Support external trigger input;
¤ Built-in buzzer alarm;
¤ Power off to maintain data storage function;
¤ Remote operation can be carried out through RS-232 interface and USB Device interface;
¤ With PS2 interface, support external keypad to set data values.
Safety protection:
¤ With overvoltage, overcurrent and overpower protection functions, overvoltage and overcurrent parameters can be set flexibly to effectively protect the load.
¤ It has the function of secondary over-temperature protection to realize the double over-temperature protection of software and hardware.
¤ It has the function of intelligent fan speed control, which can effectively reduce the working fan noise.
¤ With output polarity reverse protection; 
¤ Power voltage: 220Vac±10%, optional 110Vac±10%, 45-65hz;
¤ Display: 2.8-inch TFT LCD, resolution 320 x 240;  
¤ Operating temperature: 0 ℃ to 40 ℃;
¤ Storage temperature: - 10 ℃ to 70 ℃;
¤ Relative humidity: < 80%;
¤ Interface: standard USB Device, RS232(or 485);
¤ Size: 90mm * 190mm * 300mm (width * height * depth). 
¤ One three-core power cord
¤ Two power fuses;
¤ 1 user manual.
¤ CD;
¤ USB cable;
¤ RS232/485 cable;
¤ The output line
Model

ET5410

ET5411

ET5420

Channel NO.

Single channel

Double channel

Rated input

Power

400W

400W

Input voltage

0-150V

0-500V

0-150V

Input current

0-40A

0-15A

0-20A*2

Constant voltage

Range

0.1~19.999V, 0.1~150.00V

0.1~19.999V , 0.1~500.00V

0.1~19.999V, 0.1~150.00V

Resolution

1mV, 10mV

Accuracy

±(0.05%+0.02%FS)

Constant current

Range

0~3.000A, 0~40.00A

0~3.000A,0~15.00A

0~3.000A, 0~20.00A

Resolution

1mA, 10mA

Accuracy

±(0.05%+0.05%FS)

Constant resistance

Range

0.05Ω~1kΩ,1kΩ~4.5kΩ

Resolution

10mΩ,100mΩ

Accuracy

±(0.1%+0.5%FS)

Constant power

Range

0~400W

0-200W

Resolution

10mW

Accuracy

±(0.1%+0.5%FS)

Dynamic test function

Model

CC, CV

Battery test function

Discharge mode

CC,CR

Discharge capacity

9999Ah

Resolution

1mA,10mA,10mΩ,100mΩ

Measuring range

 

Voltage read-back

Range

0~19.999V, 0 ~150.00V

0~19.999V , 0 ~500.00V

0~19.999V, 0 ~150.00V

Resolution

1mV, 10mV

Accuracy

±(0.05%+0.1%FS)

Current read-back

Range

0~3.000A, 0~40.00A

0~3.000A , 0~15.00A

0~3.000A, 0~20.00A

Resolution

1mA, 10mA

Accuracy

±(0.05%+0.1%FS)

Power read-back

Range

0~400W

0~200W

Resolution

10mW

Accuracy

±(0.1%+0.5%FS)

Scope of protection

 

Over voltage protection

> 155V Cut off

> 510V Cut off

> 155V Cut off

Over current protection

> 42A Cut off

> 16A Cut off

> 22A Cut off

Overpower protection

420W

220W

Over temperature protection

85℃

85℃

Short circuit protection

Current (CC)

≒3A, ≒40A

≒3A ≒15A

≒3A, ≒20A

Voltage (CV)

0V

Resistance (CR)

≒40mΩ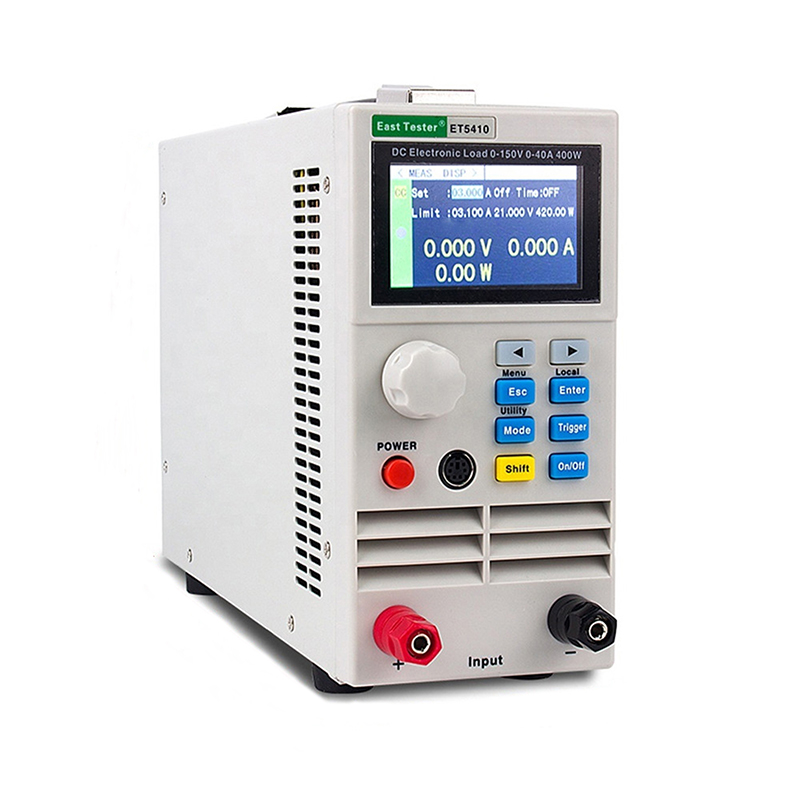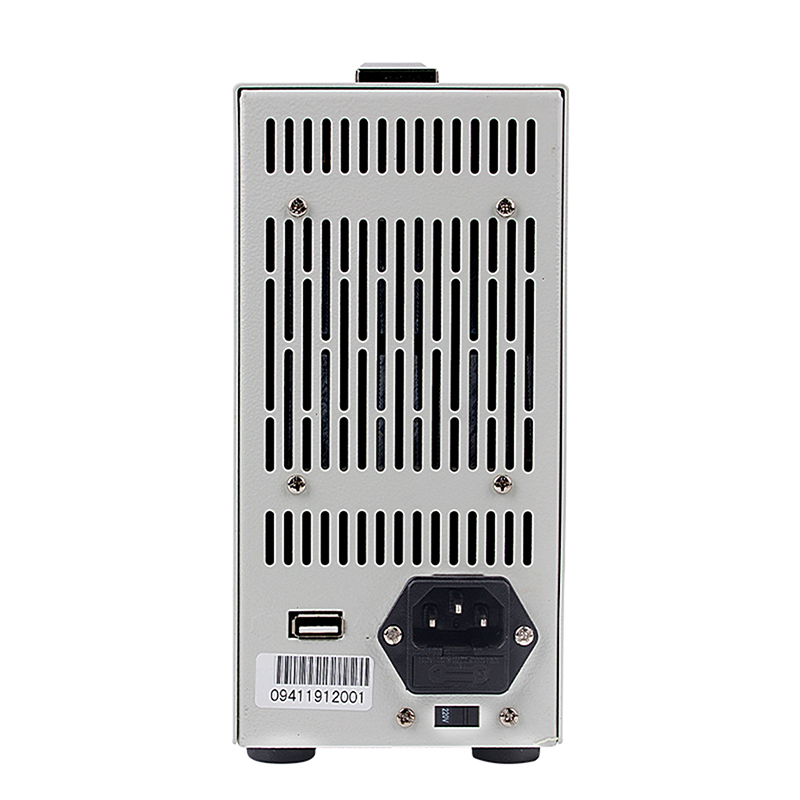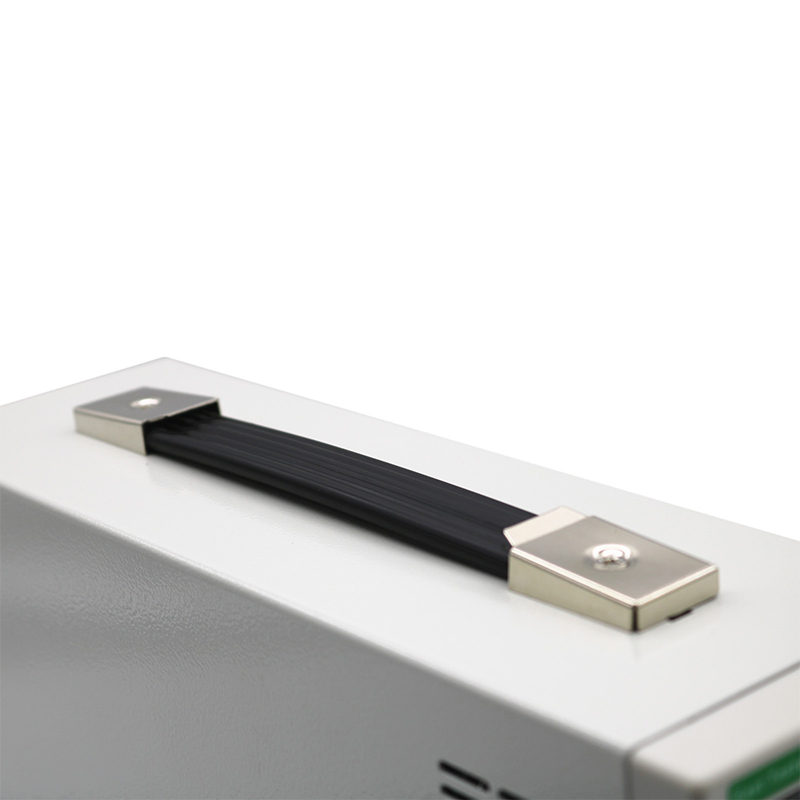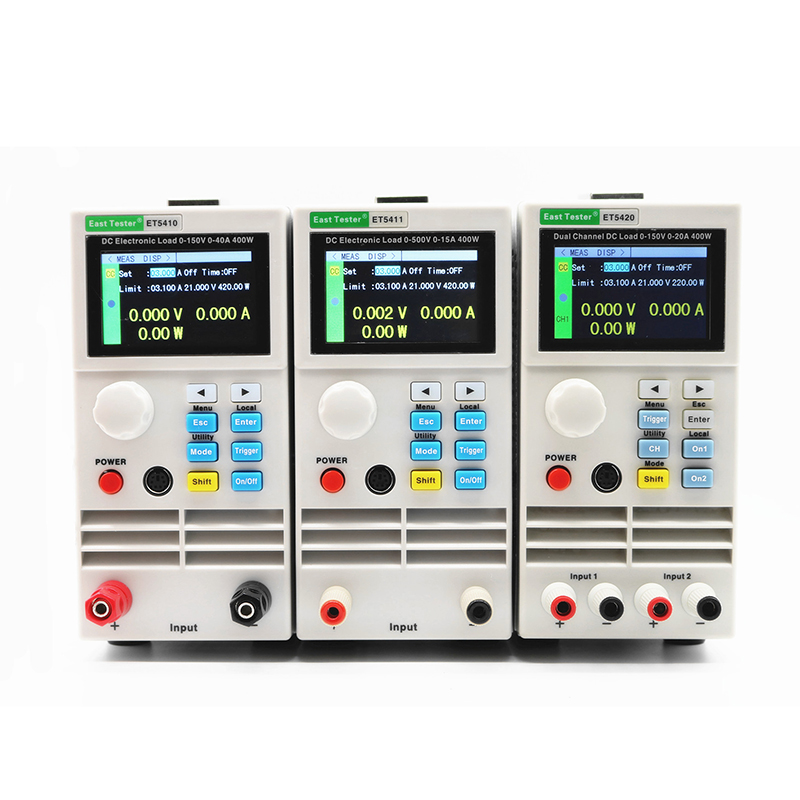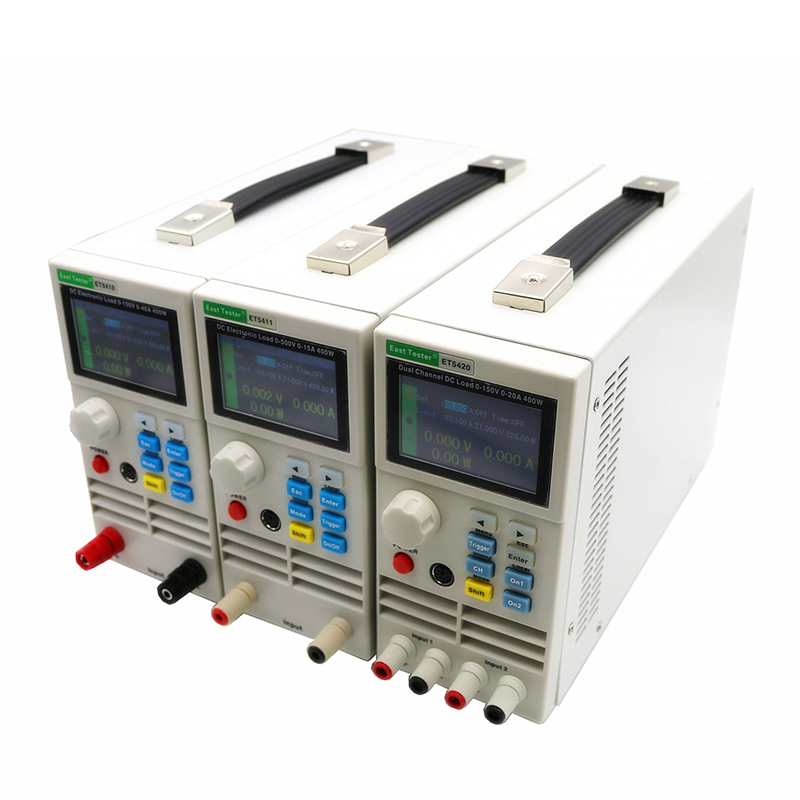 ---
---
Write your message here and send it to us